Sunshine Coast Bulk Spreaders
LimePlus supplies, delivers and spreads a comprehensive range of lime, fertilisers and essential soil balancing elements to the South East region of Queensland, from Brisbane through to Hervey Bay.
LimePlus IS FOR SALE!
LOOKING FOR EXPANDING OPPORTUNITIES IN AGRICULTURE?
Operating profitably for 30+ years, this Sunshine Coast-based business offers a brilliant future for discerning buyers. Current owners are looking to retire.
FOR MORE INFORMATION
CALL DAVID ON 0429 992 330
CALL KEVIN ON 0429 788 542
SELLING SELF UNLOADING / ROLLER MAT TRAILER WITH STAINLESS STEEL BODY
$32,500 +GST
CALL DAVID ON 0429 992 330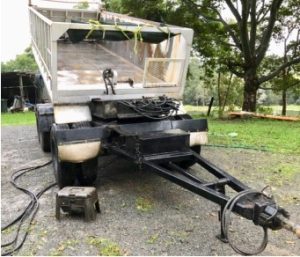 Soil Nutrient Products
Plant nutrients supplied, delivered and spread by LimePlus include
Lime and Dolomite,
Natural, Recyled Poultry and Feedlot Manure,
Blended Organic Fertilisers,
Soft Rock Phosphate,
Compound, Straight and Blended Inorganic Fertilisers, and
Crusher Dust
Family Operated Contractors
Sunshine Coast bulk spreading contractors, LimePlus, has been a family operated business for 28 years. With established working relationships with dealer networks and agents, LimePlus has immediate access to soil nourishment products and agronomic advice where required.
Agricultural and Urban Land Replenishment
LimePlus has a very professional, friendly team of truck driver operators with more than 40 years' experience between them. All of our operators have grown up on the land and recognise the value of continually nourishing the soil. LimePlus can offer superior cost and time efficiency for all rural and urban bulk spreading requirements.
LimePlus … creating balance